Class of 2016 Profile: Blake Gillikin
Ah, yes, the classic punter-power forward combo.
It's like the guy who is on the offensive line in the fall and then bats leadoff in the spring. Or wrestles in the winter but plays AAU hoops in the summer. The two just don't often pair together.
Sometimes, however, they do, as in the case of Penn State signee Blake Gillikin, who not only is an All-State punter from Atlanta but also moonlights on the hardwood at the four spot and sometimes even the five, averaging about five rebounds a game and scoring a few points while he's at it.
"I usually come off the bench in basketball, but I play power forward at 6-foot-2," Gillikin said. "I prefer playing against bigger guys. I think it's a great challenge. I just kind of like to get physical with people, so that's what I do there."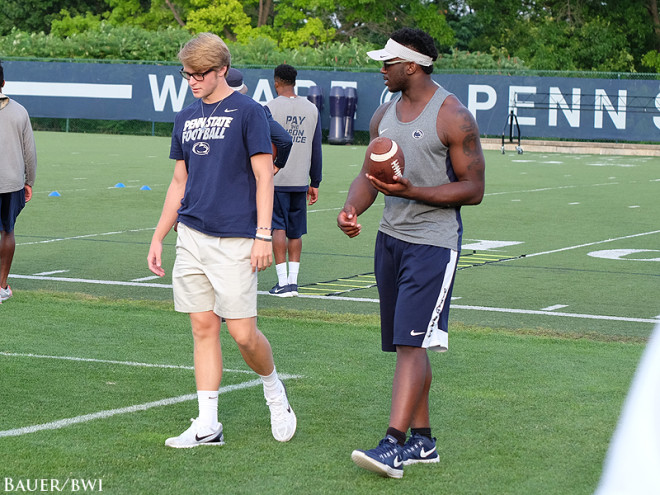 That approach carries over to the football field. Gillikin also played wide receiver and defensive back throughout middle school and as a freshman for Westminster, but after he got called up to the varsity team in 10th grade, his focus was strictly special teams.

"My coaches told me that I have to focus on kicking and punting because that's where they need it most," Gillikin said. "I couldn't play J.V. and varsity because of the risk of getting hurt, so I kept [punting]."
As a senior, the three-year letterwinner, helped his team to its first Class AAA Georgia state championship since 1978 by kicking three field goals, including a 53-yard boot – 3 yards shy of his school record – and had two punts of 60 yards in the air in the final. All in front of future head coach James Franklin. "What he did in his state championship game," Franklin said, "that was as impressive a performance as we've ever been around."
Considered one of the best punters in the country, one worthy of offers from Georgia, Kentucky, Northwestern and Vanderbilt, he chose PSU over the Bulldogs and Wildcats.
Calling to mind his dual-threat post-up-punting skills, Gillikin put his versatile leg to good use last fall, playing all three kicking positions. He put 46 of his 54 kickoffs into the end zone for touchbacks and also converted all of his extra point attempts. But punting was his forte. Gillikin finished the season averaging 45.2 yards on his 41 punting attempts and put 19 of those punts inside the opponent's 20-yard line.
Part of his success can be attributed to his off-season work with One on One Kicking, a training academy that hosts satellite camps along the East Coast and across the Southeast and assists with professional, college and select high and middle school punters and kickers, including fellow PSU signee Alex Barbir.
The coaching staff is comprised of former All-Americans and NFL specialists, and they emphasize that all punts should land within 4 yards of the sideline to reduce the portion of the field that the coverage unit has to defend.
"You can see how in the NFL that changed everything," founder Mike McCabe said. "Everybody is doing it now after [St. Louis Rams punter Johnny] Hekker had that All-Pro year. How did he do that 44.2-yard average [in 2013]? Well, we're teaching our high school kids the same thing."
Gillikin, who primarily trained in One on One Kicking's Atlanta Division, worked closely with director Dawson Zimmerman, a four-year starter at Clemson who earned All-America honors before a brief stint with the Atlanta Falcons.
"He trained Blake, and we also trained Drue Chrisman, who is going to Ohio State," McCabe said. "If you want to compare the two together, they're both phenomenal. I mean, for their age, their consistency – it impresses me. We deal with a lot of NFL players that I train – Ryan Allen [of the New England Patriots], Johnny Hekker and many others – and you can see that continuous spark of [Gillikin and Chrisman] becoming that."
It helps, McCabe added, that the 182-pound Gillikin "hits like a truck."
"The kid is tough," he said. "One of our coaches was watching him play basketball the other night and they were like, This kid is a brute."